What is Reservit PMS ?
Replace your paper schedule and make yourself available on the internet with Reservit PMS for hotels :
Your daily management tool
Replace your paper schedule
100% cloud-based to centralize all your reservations on a single tool : hotel management + booking engine + channel manager
Allow you to digitize and manage your accomodations
A reservation calendar : check-in, check-out, nights, etc ...
Management of customer databases
Reservit PMS for hotels provides classic functionalities for a simple and efficient management : a daily calendar, updates of all reservations, customer billing, management of your customer file, etc ...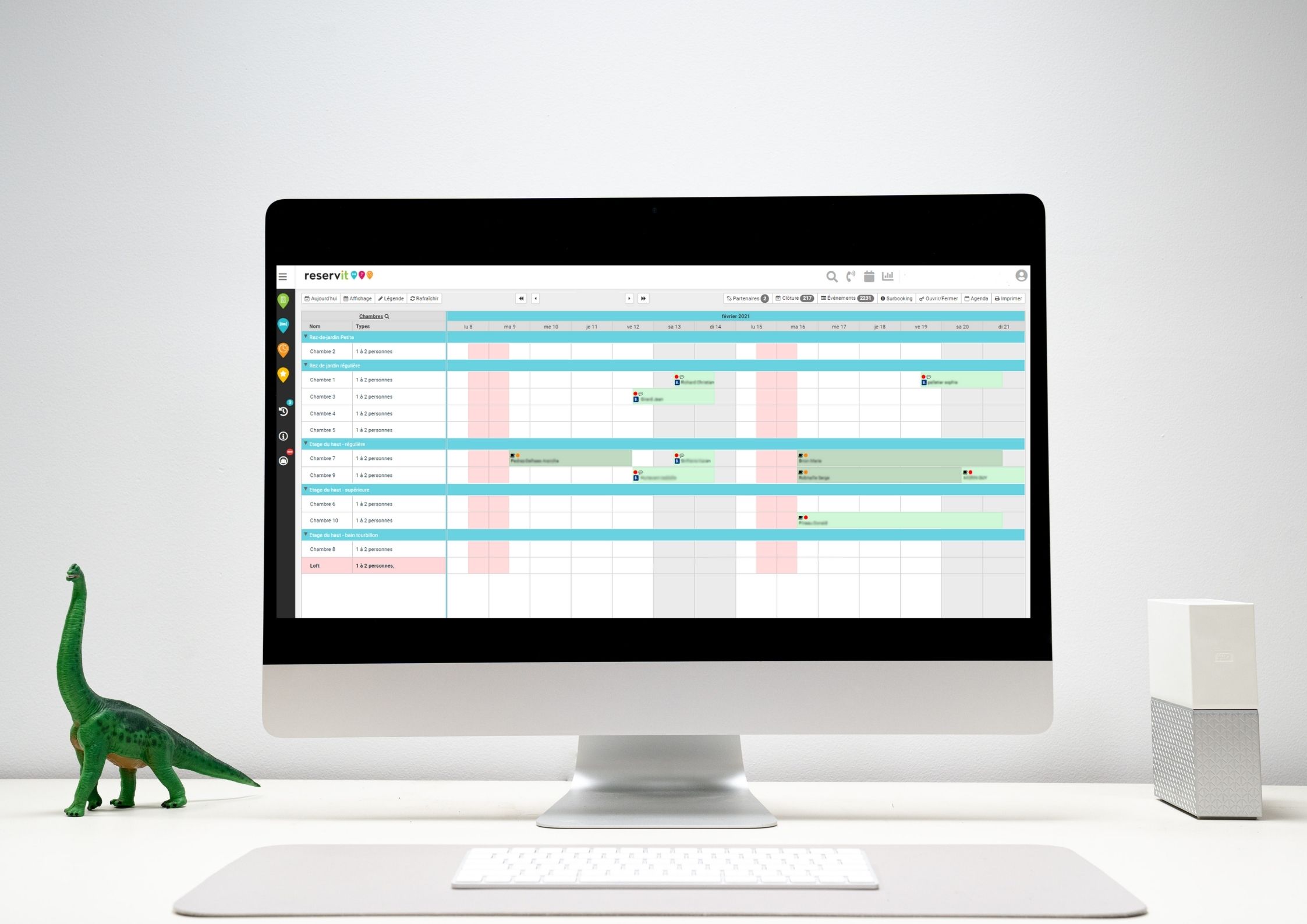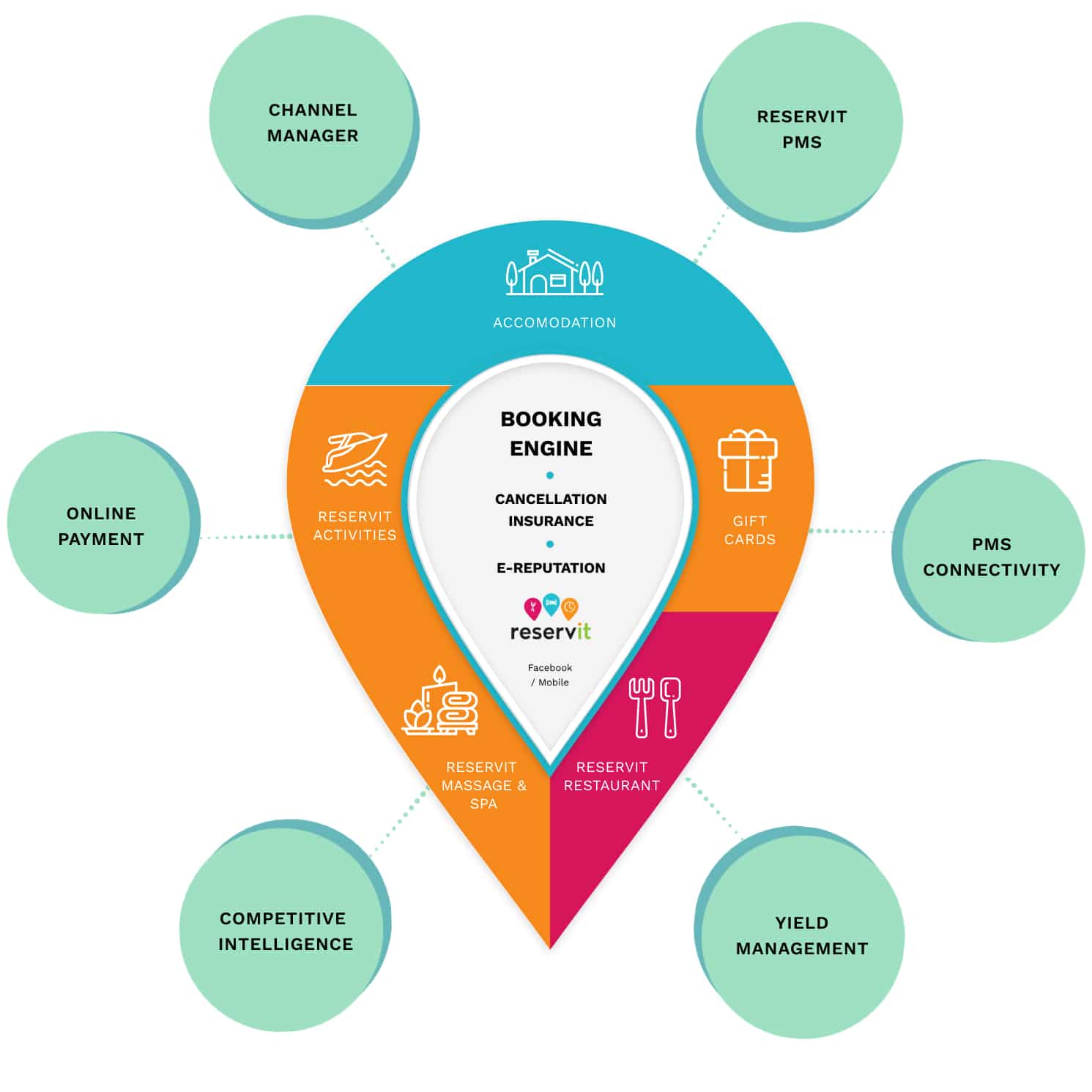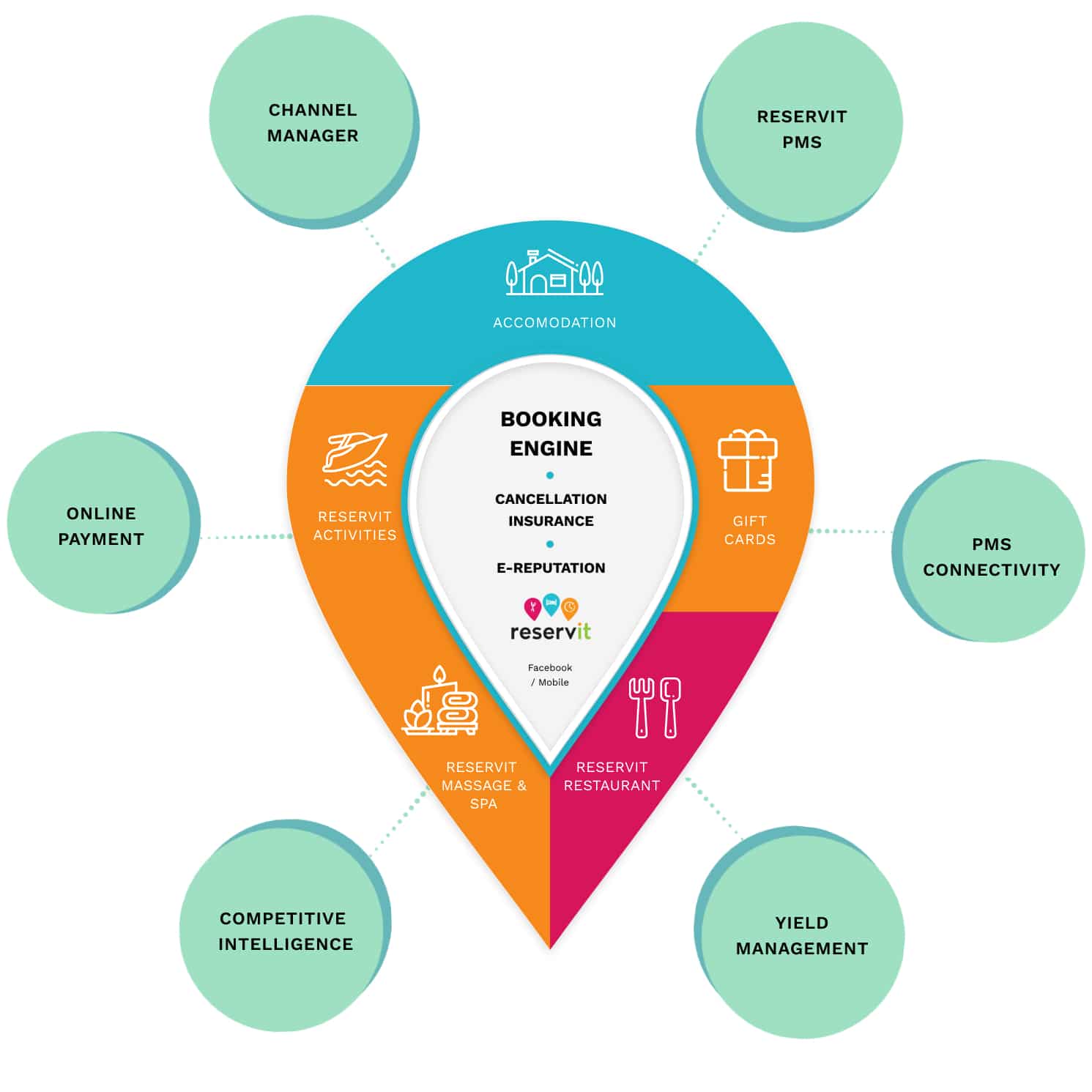 The benefits of 3-in-1 cloud software
The cloud is about online services and data on demand via a simple web browser. Reservit allows you to centralize your data which you can access 24 hours a day (an Internet connection is enough). The Reservit PMS for hotels solution is therefore available everywhere, on all types of media : mobiles, tablets and computers (MAC or PC).
Your data is secure because it is saved on our servers. In case of a computer problem, you will not lose your information.
The choice of the 3-in-1 cloud allows for great savings on both the price and the time spent on daily management. The Reservit PMS + Reservit Hosting + Channel Manager solution remains the cheapest on the market for a 3-in-1 cloud with with a single entry point.
The Reservit PMS features

Management screen
A management screen for physical rooms

Booking calendar
A reservation schedule with reservation search by reservation number or customer name

Reservation module
Intuitive and user-friendly

Customer file
A screen for managing the customer base

Tax export, accounting report

Available in several languages (FR, EN, IT, PT)

Statistics tool of your data