Optimise your reservation rates with the yield management tool

Algorithm studied for accommodations

Reliable calculation based on several criteria (competitors' offers, online reputation, etc...)

100% customized tool (competitors, room types)

Includes competitive intelligence

Automatic or manual dedicated tool

Marketing force on your pricing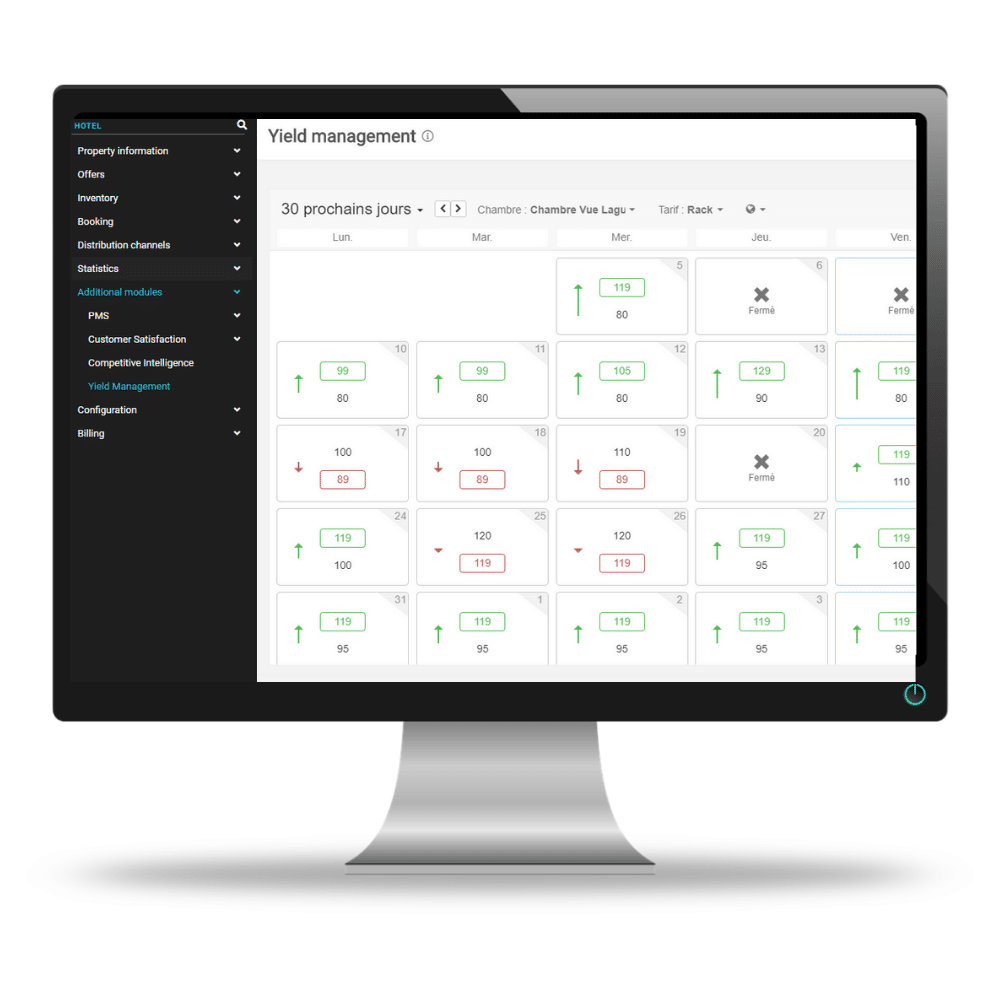 How does the Yield Management work ?
The yield management is the essential tool of Reservit to optimize your sales prices and maximize your occupancy rate.
It allows you to position yourself against your main competitors and to build a relevant marketing strategy around your rates.
To guarantee maximum reliability, this module is based on a complete and complex algorithm that takes into account several criteria (occupancy rate of your hotel and your competitors, seasonality...)
The Yield Management tool and revenue optimization
Do you want to maximize your sales? The Yield Management tool is the best way to increase your occupancy rate.
Set the ideal selling price with this module !
Reservit's algorithm studies the online reputation of your establishment, that of your competitors but also their rates.
The tool adapts to your environment and sends you a price recommendation. As an administrator, you remain in control of your rates and you are free to accept or reject proposals.