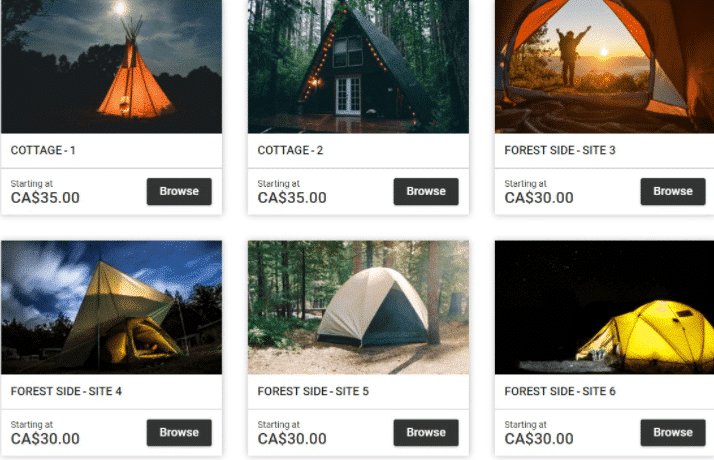 Booking software adapted to your campsite
Reservit allows you to display the rates and availability for each of your camping locations on your website. The booking software is in the colors of your campsite with an ergonomic design for e-commerce.
Display up to 5 photos per location, and add a detailed description of the features and amenities of each one.
Reservit has designed a booking software to market your camping independently and in real time. Available in 9 languages, you have the possibility to communicate locally and internationally.
Interactive map
Reservit allows you to go even further in reserving campsites.
With the interactive and personalized map, your customers will be able to select the place of their dreams according to your camping's availability and a variety of criteria designed for campers: type of location, dimensions, and more.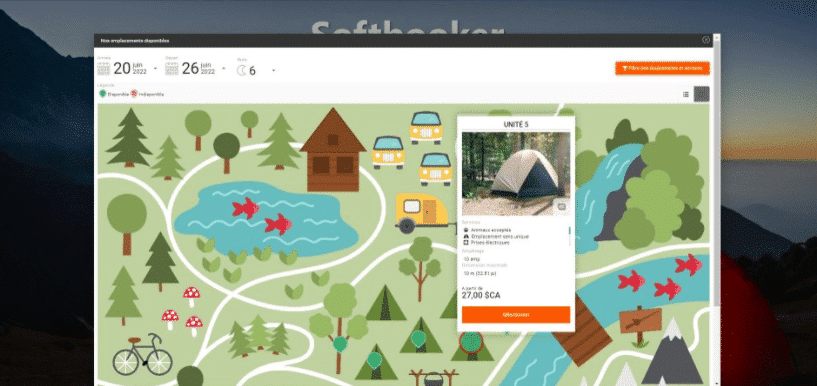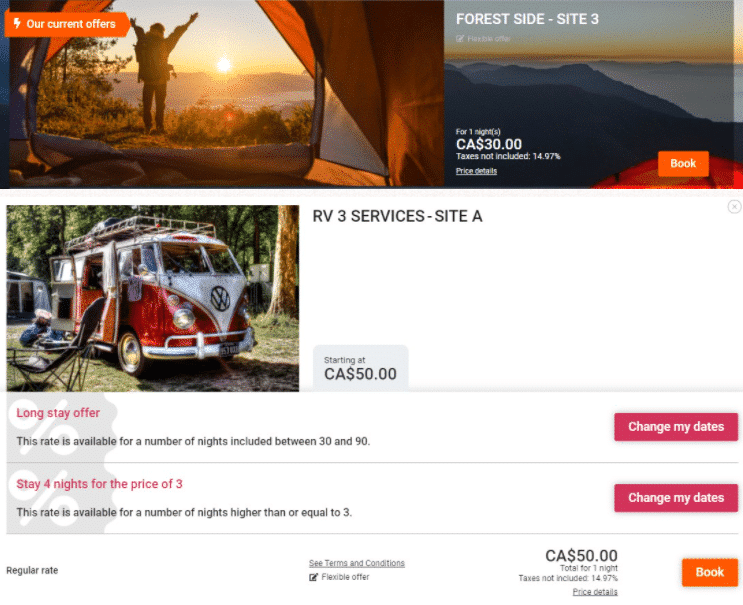 Your booking software will reflect your camping's offers
Last minute rates, packages or gift boxes, many offers are available to you to keep customers visiting your camping's website and increase your sales.
Offer booking options to increase your shopping cart
Included or not in the rate, the booking options are an essential point in the booking process. They allow you to highlight your offer and to show the customer that it is on your website that he will find the most complete offer.
These options also allow you to generate more turnover for your camping.


Reservation 24 hours a day - 7 days a week

Personalized offers

Online manager

Adapted to all screens

Instant confirmation (email and/or text)

Based on availability

Online payment

Additional option(s)

Customer database

Availability of sites directly on the website

Available in 9 languages

Gift cards and certificates