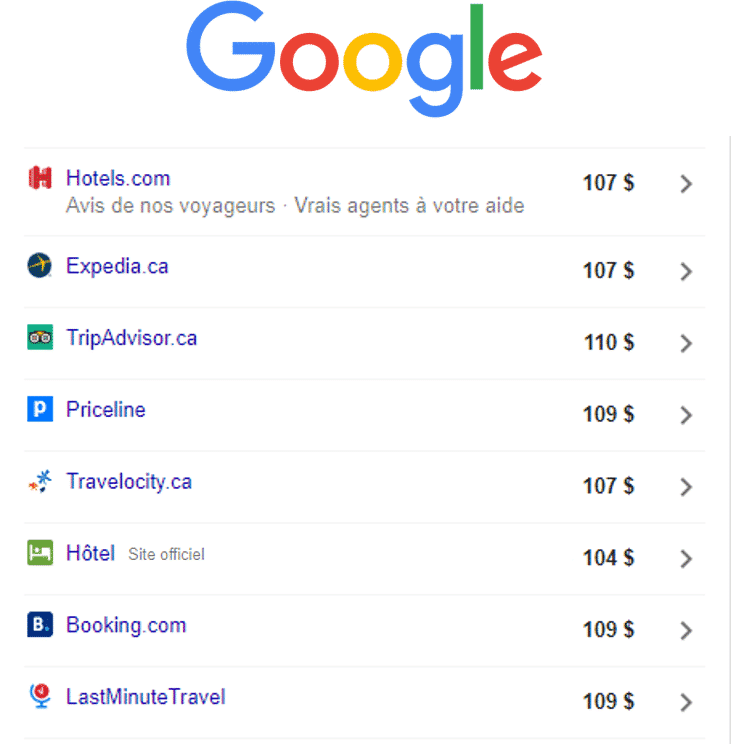 Optimize your online presence and gain more visibility
The tool "Yield Management" allows you to link your establishment with price comparators.
Price comparison sites such as Google, Trivago or Tripadvisor have a strong reputation. Price being one of the first criteria for choosing a hotel, travelers regularly visit these sites.
Online price comparison sites, unlike distributors, redirect traffic to your website.
Capture customers directly and increase your sales
Several million visitors per month are registered on these platforms. They therefore represent important direct booking opportunities with a cost per click business model. The cost per click is set by auction.
Connect to the main price comparison sites to benefit from their notoriety. As a proprietor, you participate in auctions to increase your direct booking volume and diversify your customer base.
Referencing comparators allows you to opt for a budget adapted to your establishment, and to manage your presence on these platforms with peace of mind.

Grow your online traffic

Enhance your visibility

Management pricing site connectivity